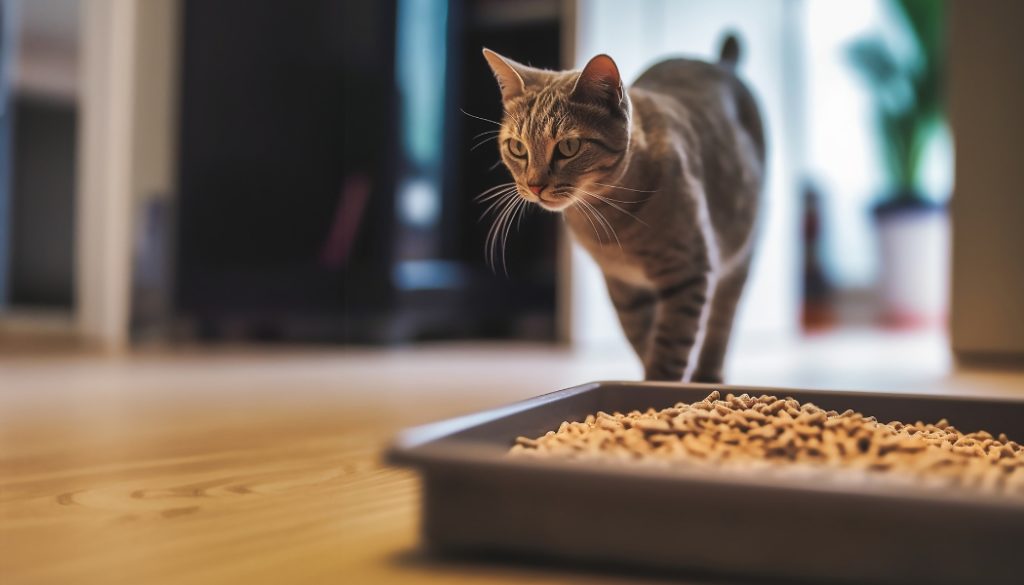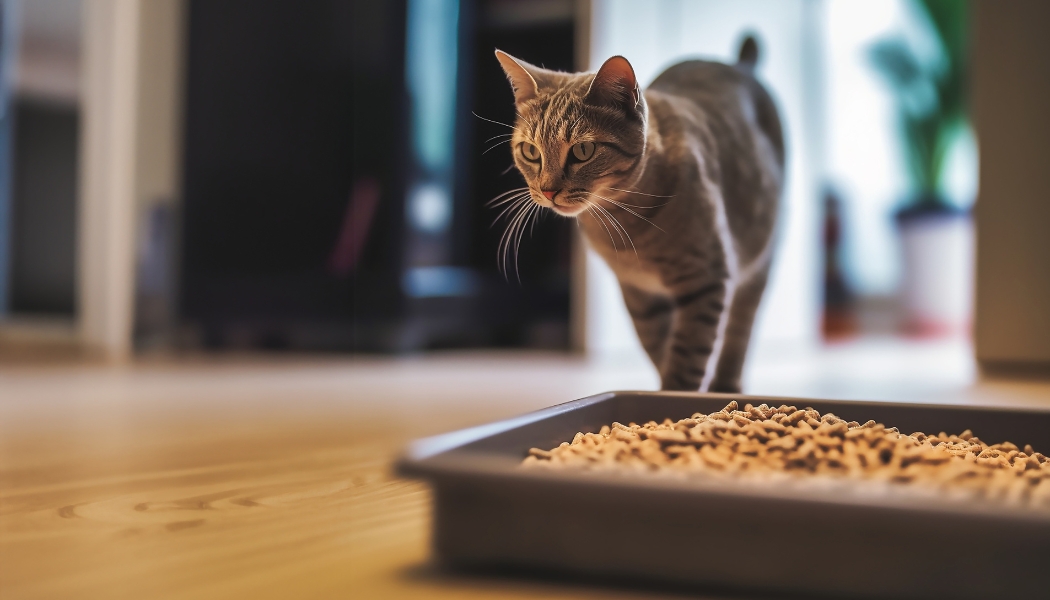 Natural straw pellet cat litter
For fuss-free scooping!
Non-clumping straw pellet cat litter that your cat will love as much as you do.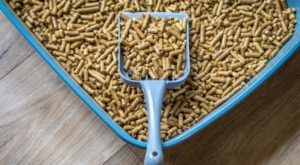 Natural and Unscented
Made from 100% British straw, Kitt-e-litter is biodegradable and free from fragrance, clay, and silica.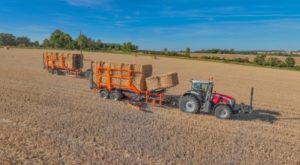 High Quality, Made Locally
Only the best wheat straw, grown on British farms, is selected for Kitt-e-litter, which keeps our our quality high and our transport miles low.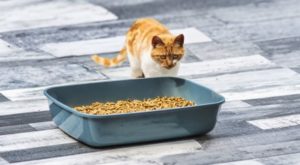 Long-Lasting and Economical
Highly absorbent pellets quickly lock away urine and smells, with wet patches and faeces easy to remove, keeping the litter tray clean and fresh!

100% British Straw
Made from locally-grown British straw, the by-product of wheat harvesting.

Non-Clumping Litter
Kitt-e-litter pellets are a non-clumping, but highly absorbent cat litter

Low odour, low tracking
Low odour, and fragrance-free for sensitive noses! Suitable for cats of all ages.

Highly Sustainable
Naturally sustainable and biodegradable. Can be home composted.
Kitt-e-litter cat litter
Available in convenient recyclable plastic bags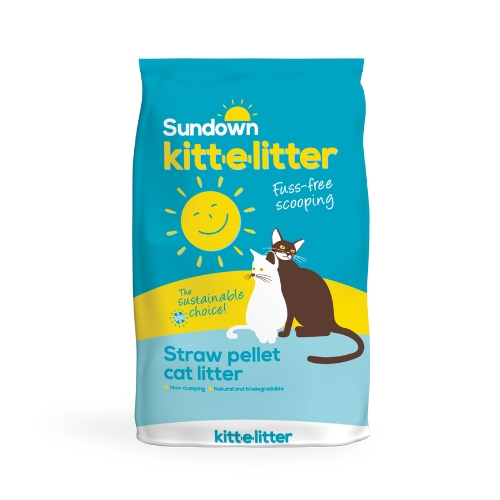 "Since I switched to Kitt-e-litter, the litter trays smell so much better!"
What our customers think of Kitt-e-litter
Rebecca Dawson
I used to use paper pellets where the smell was so strong I had to add silica crystals. Since switching to Kitt-e-litter I haven't had to use silica, the smell has gone, and it's SO EASY to clean out the trays! My two cats seem very happy with their new litter.
Wendy Williams
I'm extremely satisfied with Kitt-e-litter and my cat Ramsey approves too! Cat-related smells are very low and although removing the wet patches took getting used to, daily scooping kept the tray fresher for longer. Hardly any tracking and I love the sustainability of the straw.
Frequently Asked Questions about Kitt-e-litter Cat Litter
We don't add any fragrance to Kitt-e-litter cat litter. It has a light, natural wheat smell to it.
Unlike wood pellets, no trees are involved in the production of Kitt-e-litter. We also don't mine any natural resources such as clay or silica to make it.
Pine trees can take between 25 – 30 years to reach harvestable size, whereas straw is produced every year, as a natural by-product of grain production.
Kitt-e-litter is made from natural wheat straw, the by-product of grain farming, and we harvest is from local, British farmers, close to our manufacturing site.
This means we have full traceability on every bale that enters our production facility, and we help to keep our carbon footprint as low as possible.
Kitt-e-litter is made from natural, biodegradable wheat straw. You can compost your used Kitt-e-litter at home (remove any faeces first) and it will rot down to make a nutritious garden fertiliser.
Take care to remove all faeces before composting and do not let children or pregnant people come into contact with cat faeces.
Most councils do not accept cat litter in green waste/garden waste collections, so if you cannot compost your used litter at home, please bag it and place in your normal household waste.
Kitt-e-litter cat litter is available to buy  from our network of stockists.
Please use our store finder to search for your nearest stockist.
Kitt-e-litter bags are made from LDPE (low density polyethylene) plastic.
You can recycle the bags where soft plastics are accepted. This includes many supermarkets and some local authority recycling centres.
Please do not recycle at home.
Discover our other products
Find your nearest stockist
Enter your postcode to find your nearest stockist.